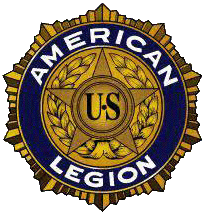 "Riding For the Children"
About
​
The Lone-Star Legacy Run is a motorcycle ride for 5 days around the state of Texas Raising funds for the American Legion Legacy Scholarship Fund for children of military personnel killed on active duty since 9/11.
​
Additional Information
Legacy Scholarship Fund
​
The American Legion wants to ensure higher education is a possibility for children whose parents lost their lives while serving our country. Beginning with the 2017 award year, The American Legion expanded the scholarship to include children of VA-rated, post-9/11 veterans with a combined disability rating of 50 percent or higher. The American Legion and the Legion Riders offer support through the Legacy Scholarship Fund.
​
James A. Edmond Post 121
Elm Mott, TX 76640
​
Bryant Oliver, Inc Post 273
Belton, Tx 76513
​
Still House Dam Overlook Park
Belton, Tx 76513
​
Gas Stop JD's Travel Center
15881 S IH 35 Service Rd, Salado, TX 76571
​
Holland Tx
Dacilla, Tx
​
Carlyle Post 358
Rockdale, Tx 76567
​
Campbell - Williams VFW Post 4458
Caldwell, Tx 77836
​
Buddy Wright, Post 48
Brenham, Tx 77833
​
Hotel · Open · 354 on TripAdvisor
1503 Highway 290 E, Brenham, TX · (979) 251-7791
$104.99 Double queen
Deadline to get group rate may 14
Manager Charlotte
hot breakfast
Use Code " lone star legacy run"
Hotel, Bed & Breakfast · Open · 261 on TripAdvisor
Brenham, TX · (979) 836-5657
60 + tax = continental breakfast
call to set up only will give rate for couple days once someone reserves a room
Other Hotels available in Brenham Area
·
· ·
·